If you are searching for REAL ESTATE here's OUR APP for that!
Click the image below to download.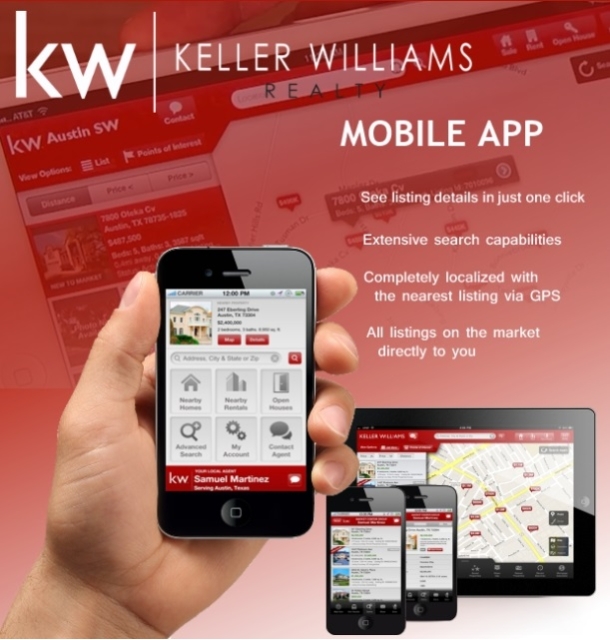 DOWNLOAD OUR MOBILE APP NOW!
Search for "Keller Williams Realty"
To connect with us, please enter the agent code KW2NQ6W4C at the startup of the app or via the "My Agent" button on the main menu.  Once you've entered our code, you can contact us directly with questions or requests regarding any property.


As always call me if you want to see any properties 505-699-3112.
Please connect with me on social media and stay up to date with the latest Santa Fe Real Estate News!